Why would the book be helpful for you?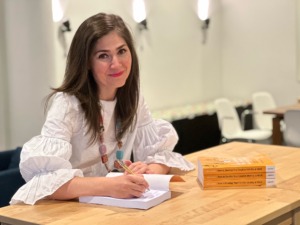 Are you one of the people who aspire to do work that makes an original and meaningful impact?
Sometimes you may experience despair and depression. In objective measures of success – title and income -, you're doing great. Yet, in your most sincere moments, you feel something is missing.
What's going on? There's misalignment between the achiever and the creative person that you are. This book inspires you to test your potentialities as a creator.
What you'll learn
You'll think again about your personal creativity, how it shows in your current work role and in what other ways you can apply it.
You'll be equipped with the core principles to proactively craft an environment of experimentation with creative and entrepreneurial initiatives.
How will the learning benefit you
You'll experience three psychological benefits in new roles as a creator:
Self-empowerment.
Emotional involvement with what you do.
Being valued for original work.
Eager to immerse yourself in the book? It is available at:
What some of the first readers think about the book
-Jonas Spohr, University Lecturer
For a person like me who usually reads only fiction and books which should
make me better in my narrow field of work, this book was a refreshing read. I actually think it benefited my career more than the handful of books in my field that I have read this year. In addition, it also gave me some real-life stories and examples which were as pleasant to read and relate to as they can be in good fiction.
The author's willingness to openly and with apparent honesty share her own experiences, sometimes even occurrences and thoughts which some could find a bit embarrassing, made me feel familiarity and relief. When this personal touch was added to a foundation of thoroughly researched scientific facts, the end result is original and trustworthy without being boring.
-Viorica Milea, Lead Service Designer
When I started reading, I cried. Then in the middle, I laughed. I was expecting that the ending of this book would have a lesser impact. Yet, now as I'm reading the last pages, I begin to think of all the possible directions I could explore in my career.
-John Swallow, Coach, Educator & Author
Through this book: 'How to develop your creative identity at work', the author explores how you can consciously manifest your creativity in your environment. Amongst considerable research, the text considers types of creators, the creative process, and the impulses that help us to go out there and do something different.
The book provides real-life examples and practical steps to help the reader become more creative by increasing the opportunity to exercise one's imagination. I particularly like the author's personal stories of reflection from the observation of friends and family. The book also acknowledges that creativity has its boundaries unless combined with the essential element of tenacity, and a recipe for success might well include at least them both. I am delighted to recommend this fascinating read by an author clearly well-versed in the subject of creativity.
–Nando Miranda, Freelance Consultant
I was intrigued by this amazing book. It truly allowed me to dive deep into my own creative journey in life and at work. I thought about all the jobs I've had and the career choices I've made. What inspired me the most was that I could immediately put the tips and advice into action, by: (1) actively and creatively listening in my work and personal relationships, (2) adding humor and creativity in my work, and (3) reactivating my creativity by picking up crayons and markers again after decades. I am now making lists and signs around the house as if I were a wide-eyed child again.
The book is superbly researched and referenced. What I found to be incredibly valuable were the insights, wisdom and quotes from the many creative professionals and experts from a variety of work backgrounds. The self-exploration exercises scattered throughout were the most enlightening to me. I still think about the questions as my answers evolve over time. The index in the back will certainly be helpful to me in the future when I choose to review again the key points. This book could certainly be used as the primary modern textbook on the topic, yet it is helpful to anyone in all walks of business life.
I recommend this book to anyone interested in the topic, whether the reader thinks he or she considers themselves highly creative or thinking they could use a bit more creativity in the long run.
Do you want to stay up-to-date with new materials around the book?