"No man is an island, entire of itself; every man is a piece of the continent, a part of the main." poet John Donne
According to a 2015 study in the National Bureau of Economic Research, social skills have a growing importance in the labor market. In order to succeed at work, experts need to keep on developing both their technical skills and "foundational skills", like empathy and creativity.
The work place is a space of co-creation and collaboration with others. The more we learn how to communicate and behave with our co-workers, the better we'll be able to divide tasks quickly and effectively between team members. People feel happier being part of a more productive team.
As part of the main, we need to be aware of the great value we could individually bring to the group. The more motivated, inspired and passionate we are about our individual work, the more valuable the outcome.
Corporate Training for Leaders and Teams Responsible for Change and Breakthrough
There are two tracks of corporate training.
The first track focuses on training individuals involved in change management challenges to be more creative and innovative.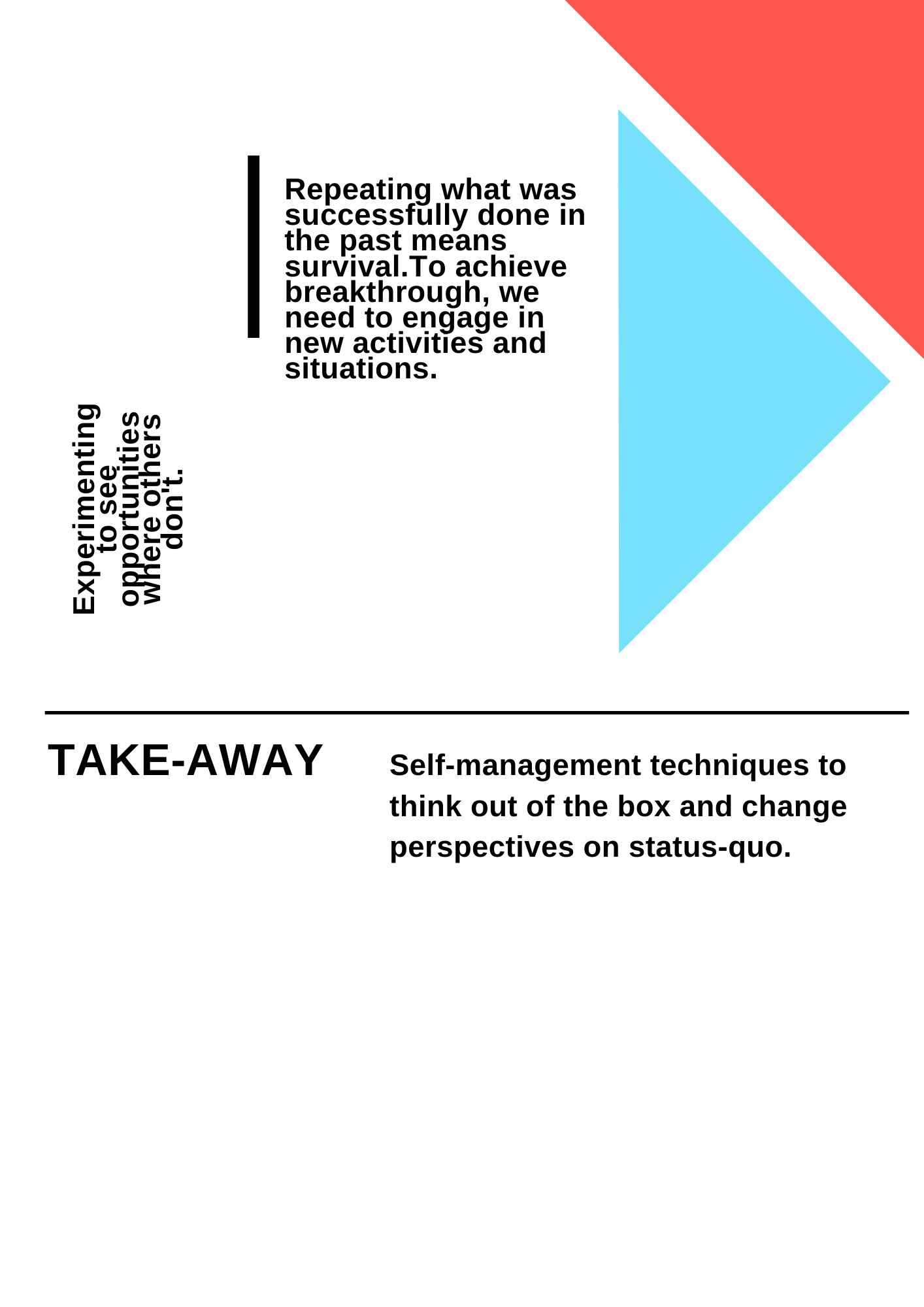 The second track aims at enhancing the teamwork skills in cross-functional teams involved in implementing new organisational initiatives.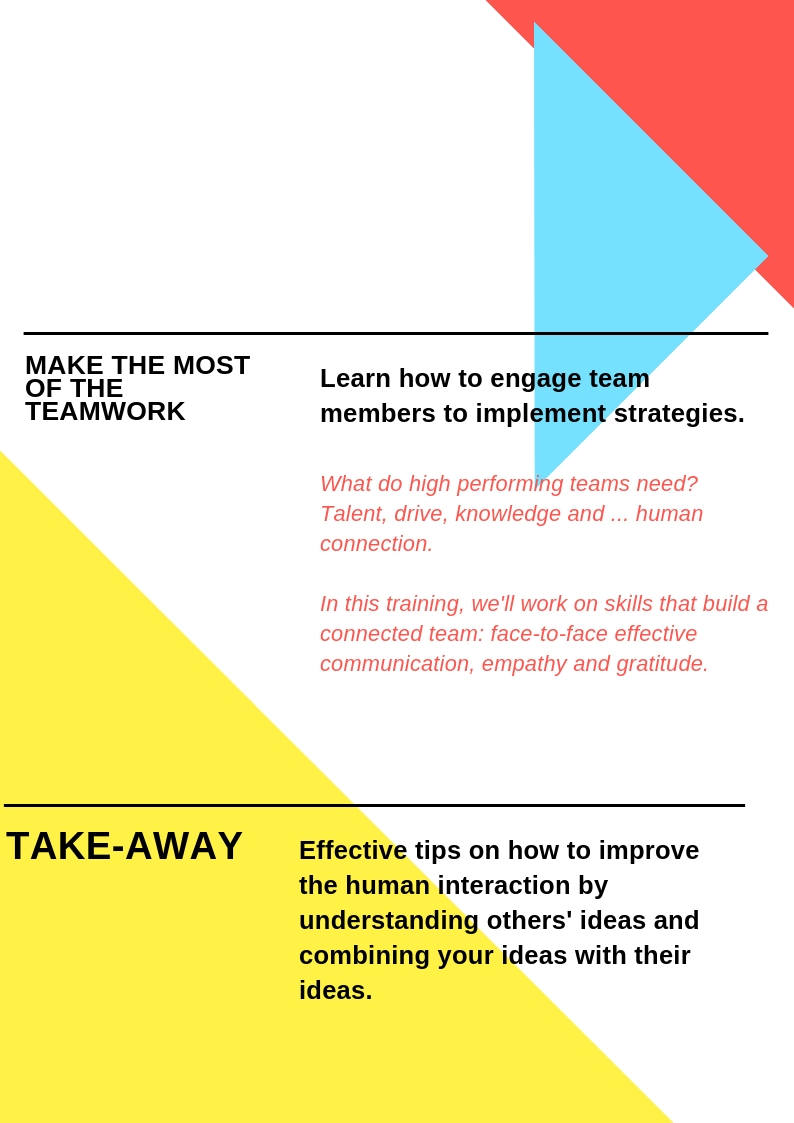 Who may benefit from this training?
Executives and change enablers in charge with organisational transformation.
Researchers.
Programmers.
Experts with creative and entrepreneurial roles in organisations.
Newly formed interdisciplinary teams.